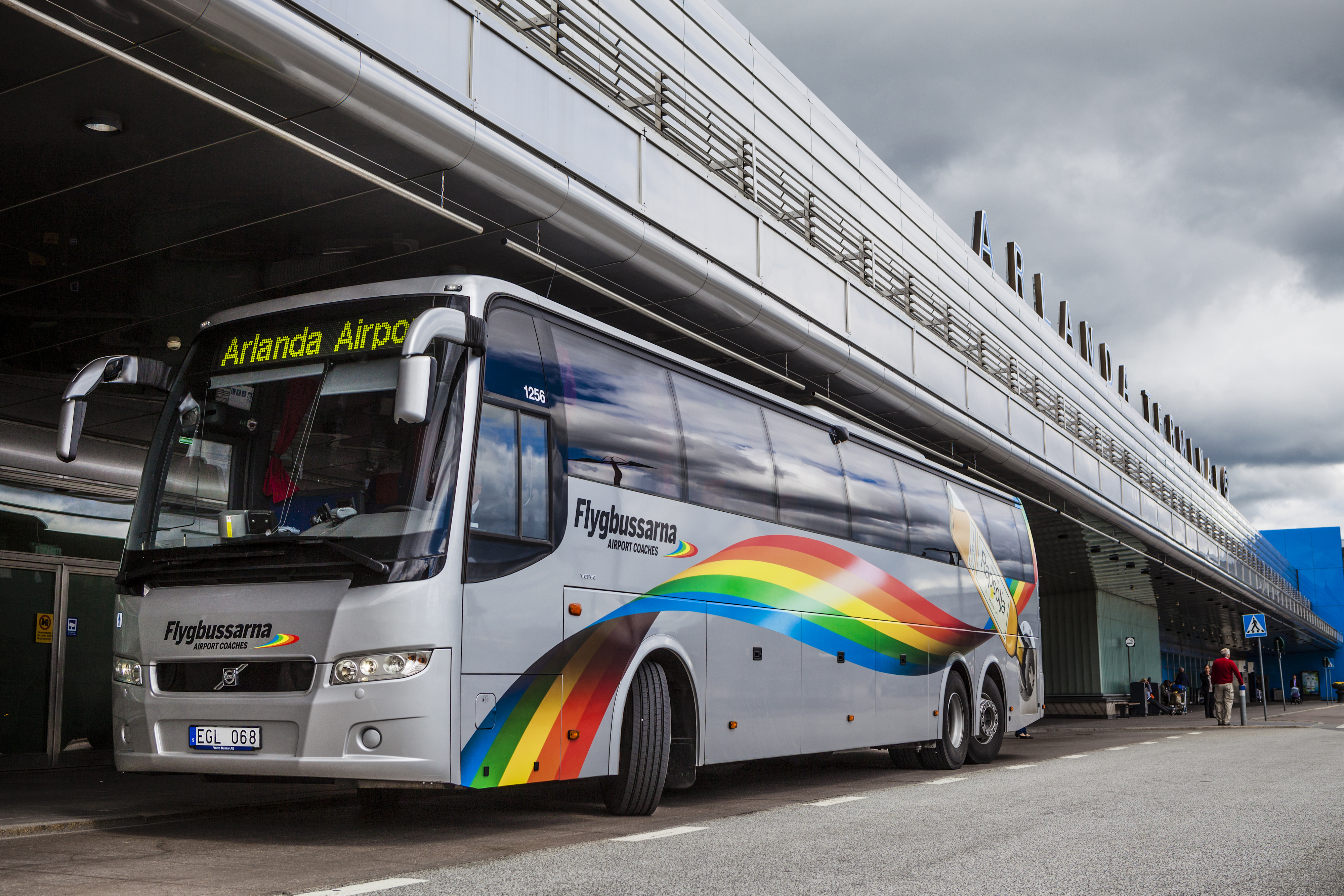 I was thinking about how to travel to Stockholm Airport in the most economic way because I travel from there quite often. So I started to look for different options and found out that there is a way for me to go there for free! I have lived here in Stockholm for many years but did not know about this option. Now I want to share it with you 🙂
This post will show both the most economic way, the fastest way and also warn about the most expensive way.
Stockholm Arlanda Airport is by far the biggest airport in Sweden. It is located 40 km north of Stockholm city.
Different ways to go to and from Arlanda Airport from Stockholm
Taxi – Taking a Taxi in Stockholm is quite expensive. From City Center to Arlanda Airport will cost you 470 SEK(more or less €50) in fixed price with Taxi Kurir for example. The good thing is that you can easily fit 4-5 persons. A trip with a taxi will take between 30-60 minutes depending on traffic and starting location from your door.
WARNING: If you take a taxi, take one of the serious Taxi companies like Taxi Stockholm, Taxi Kurir or Taxi 020. The companies are free to take ANY price. So I really want to warn you. If you take a taxi only use one of the following companies: Taxi Stockholm, Taxi Kurir or Taxi 020. Do not use other companies than those three. It can cost you thousands of SEK.
Flygbussarna – This is the option we use to take. The airport coaches takes between 45-70 minutes depending on starting location. The buss starts from Stockholm City Terminal and from Liljeholmen. It has a few stops on the way if you want to get on or off from another place. You can find the different stops on their home page. The price is 99 SEK for one adult(more or less €11) if you book the ticket on the homepage or on the phone application. If you pay directly on the bus its a bit more expensive. Kids under 7 years travel for free. For kids between 8-17 years the price is 89 SEK.
One perk is that you get extra SAS Eurobonus points when booking tickets with them on their home page.
Arlanda Express – This is the fastest way to get to the airport if you are in the city center. The express train only takes 20 minutes. The price is 280 SEK per adult over 26 years. Kids under 18 years travel for free accompanied by adult. For persons between 8-25 years the price is 150 SEK.
Pendeltåg – This is the commuter train that take you to and from the outer parts of Stockholm. It is a really good option if you don´t want to go to the city center. You can use your SL Card on this train from example Älvsjö Station where Stockholmsmässan(Stockholm Fairs) is located. You need to add 85 SEK in Station Fee if you want to get off at Arlanda Airport. The train number is J38. The trip takes more or less 40 minutes.
The options above are easy because you don´t need to change transports.
The most economic way to go to and from Arlanda Airport
SL – You can go to Arlanda for free! If you have a SL card! 😉 This option is the most economic way to get to Arlanda. The negative thing is that you need to change transportation one time and it is the slowest option. Here is how you do it: Go with the commuter train J36 to Märsta. Sit in the front of the train heading to Märsta because that is the closest way to the exit when you get out. At Märsta Station you need to change to bus 583 towards Arlanda. The trip takes around 60-80 minutes. Only the bus trip is a 15 minutes ride. If you don´t have a SL card the ticket will cost you 36 SEK and it is valid for 75 minutes. You can buy a ticket from 7-Eleven or Pressbyrån for example.
Nightbus – If you arrive during night you might want to grab a taxi to get to your destination as soon as possible. But during night SL have a night bus that take you directly from Arlanda to Stockholm City. It goes one time per hour and between 02:20-04:20. For a exact timetable look for bus 593 on SL.se. The trip takes 45-50 minutes.
I will update the prices in this post if they change. Last update: 20160511