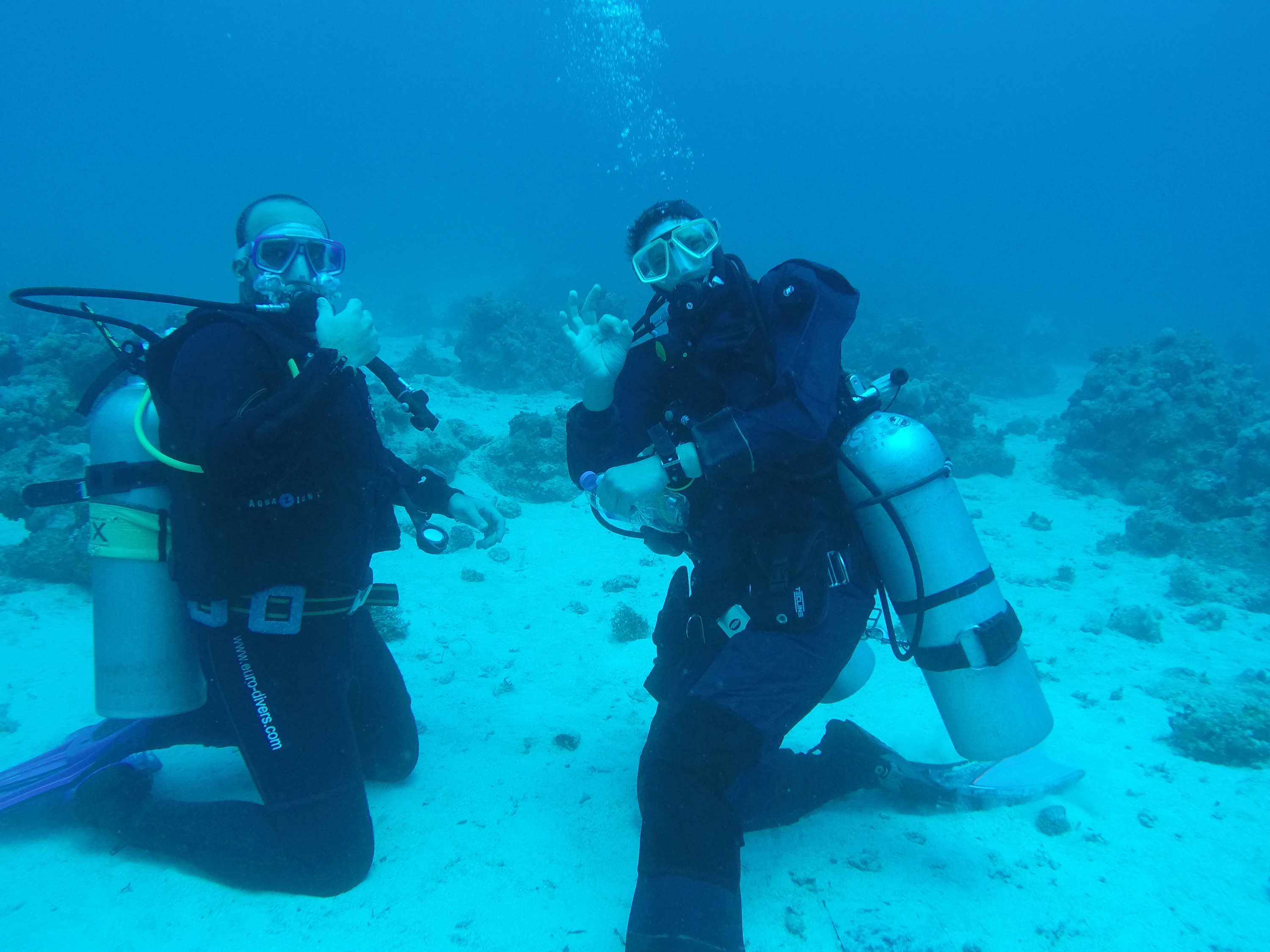 Me and my friend Samuel started to plan a scuba dive trip to Egypt a few months ago. I started to dive many years ago and I have made over 100 dives all over the world by now. I really love to experience the marine world!
We found a good package with both flight and hotel for a good price to Hurghada in Egypt that we booked. I have been there once before so I know that the Red Sea is one of the best places to dive in.
Our trip started on 1:st of March from Stockholm Arlanda Airport(ARN). I wanted to celebrate our first trip alone with some champagne. I ordered two but Sam doesn't drink alcohol so I ended up drinking both.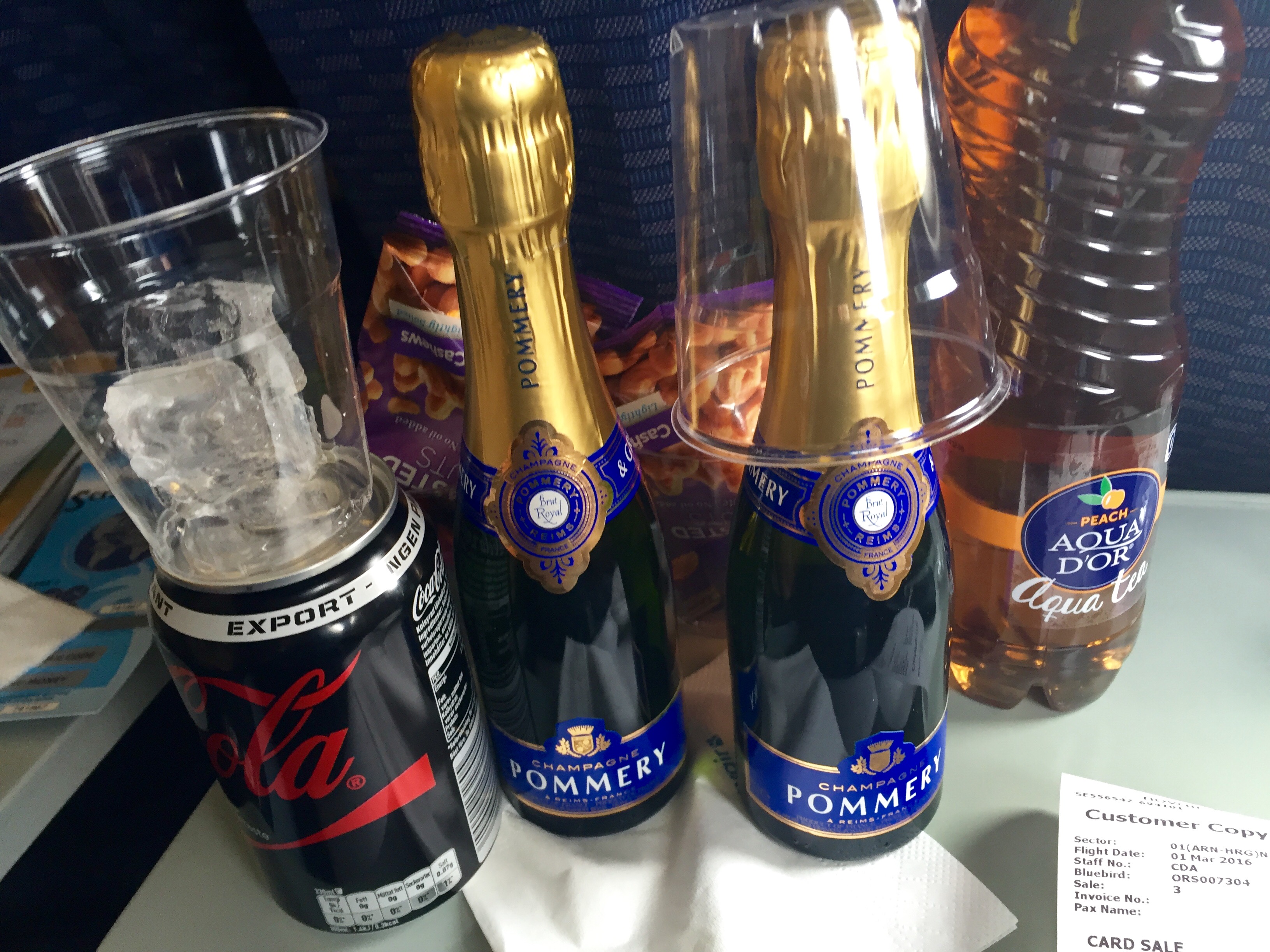 The flight was 5 and a half hour long.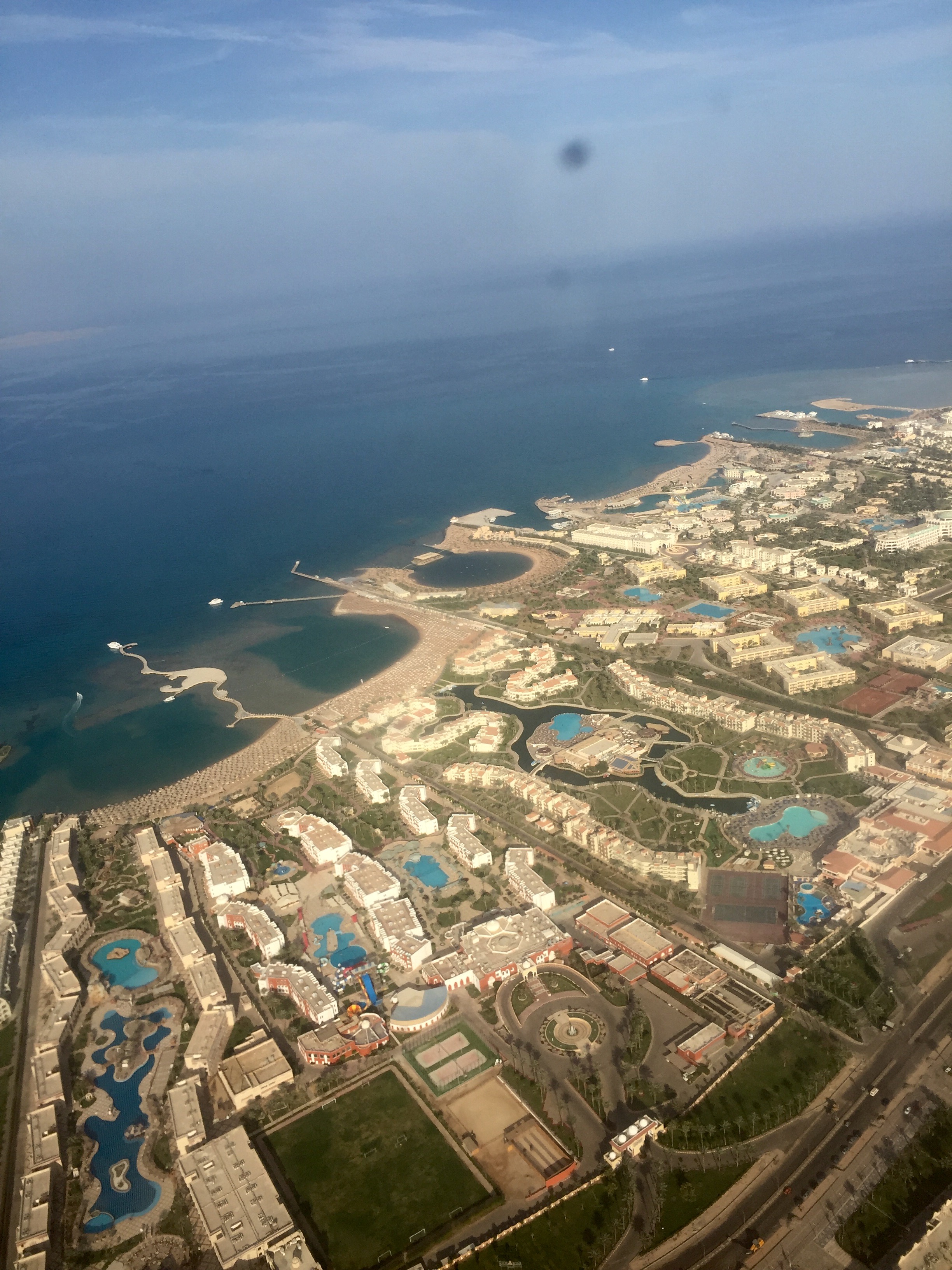 The hotel we booked is The Grand Hotel. It was a nice hotel with a big garden, pool and a private beach and the staff was very friendly.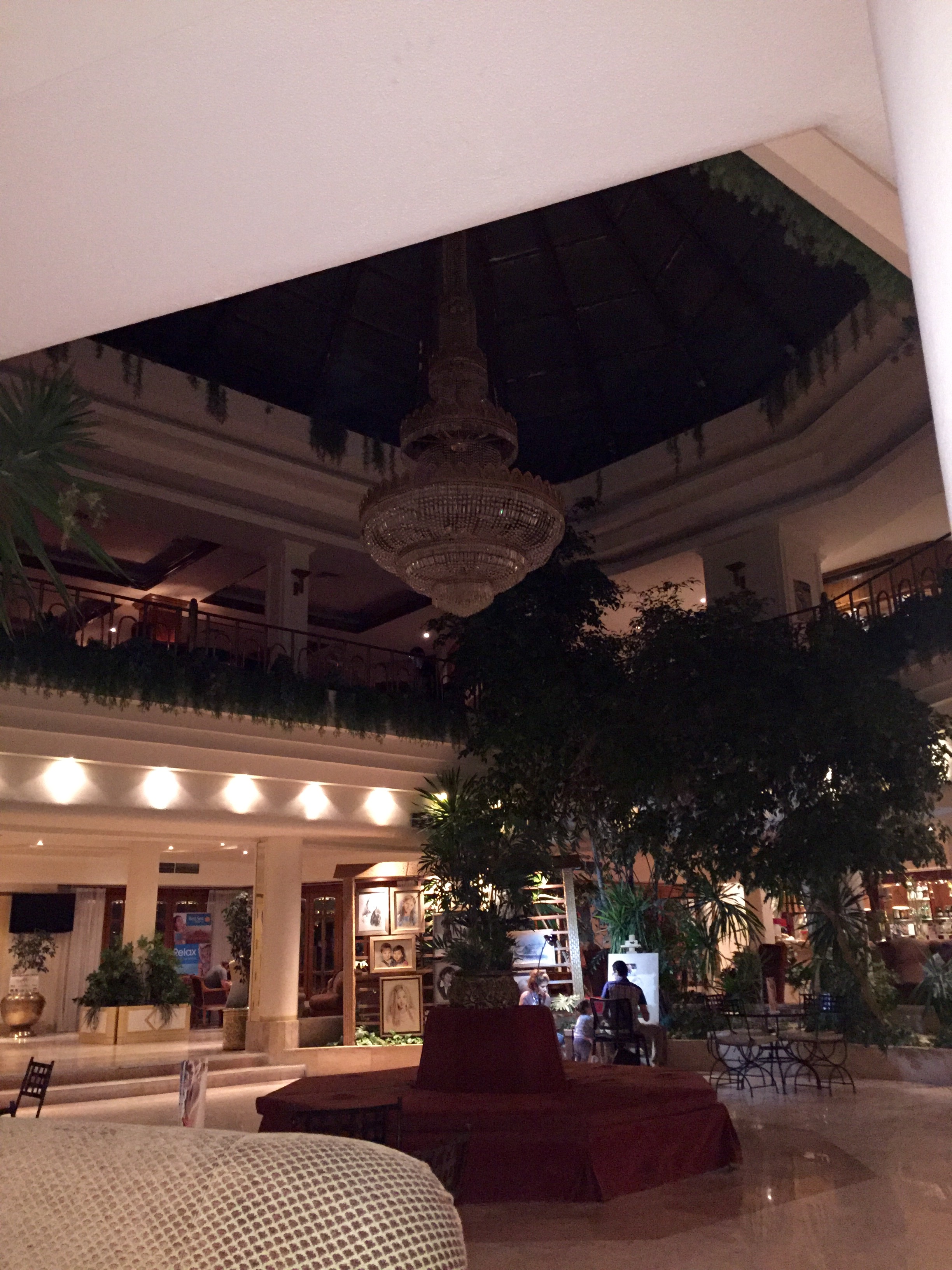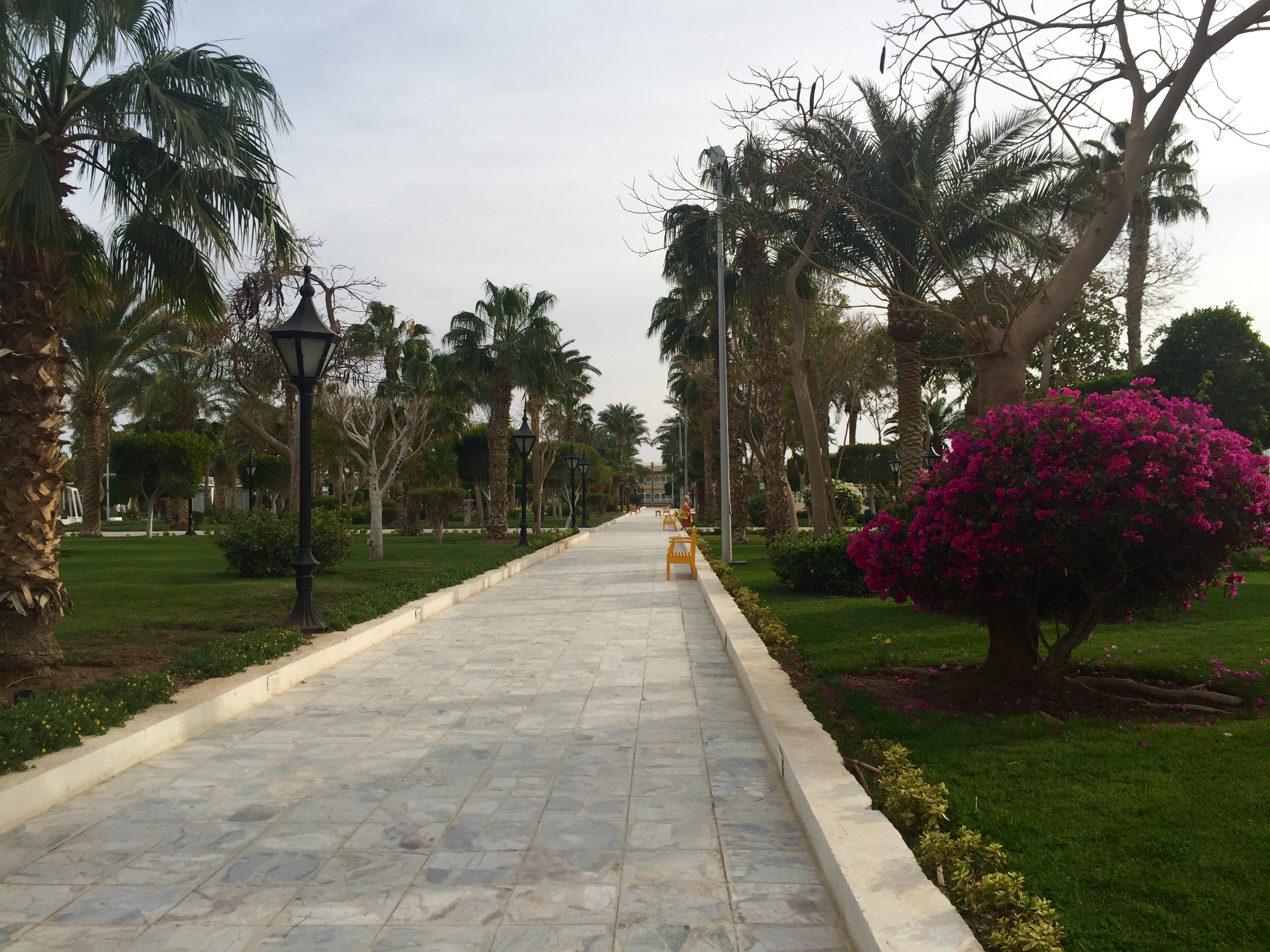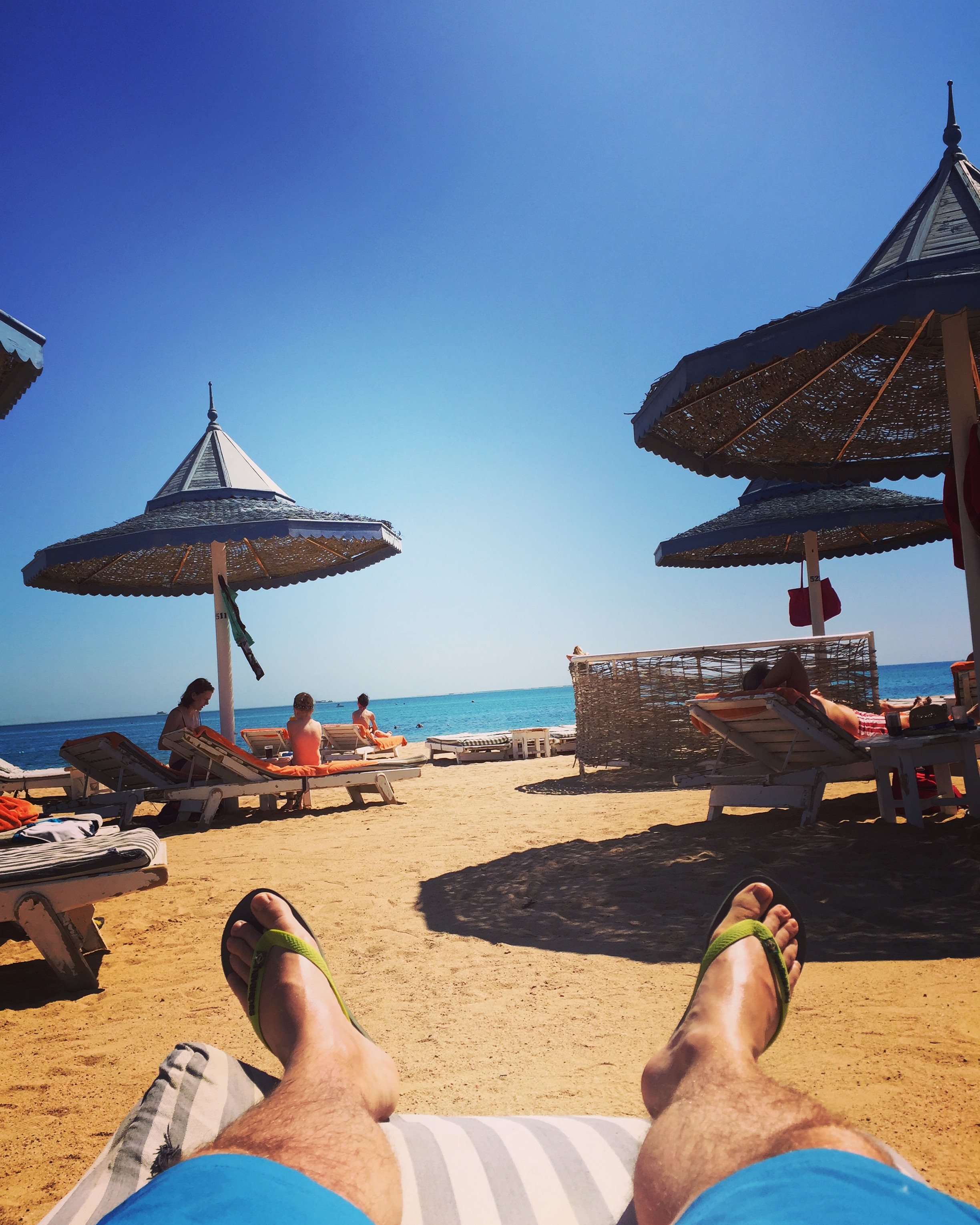 The very first day we went to the dive center that was located in the hotel area. We booked 4 days of diving for me, and Sam booked a PADI Advanced course. I had all my dive equipment with me so I ended up paying 200 Euro for 4 days with totally 8 dives. A good price if you ask me. 🙂
The next day we woke up before 07.00 to eat breakfast and meet the diving crew at 08.00 at the boat.
The first two days I went with Sam on his PADI Advanced course and his teacher Waleed.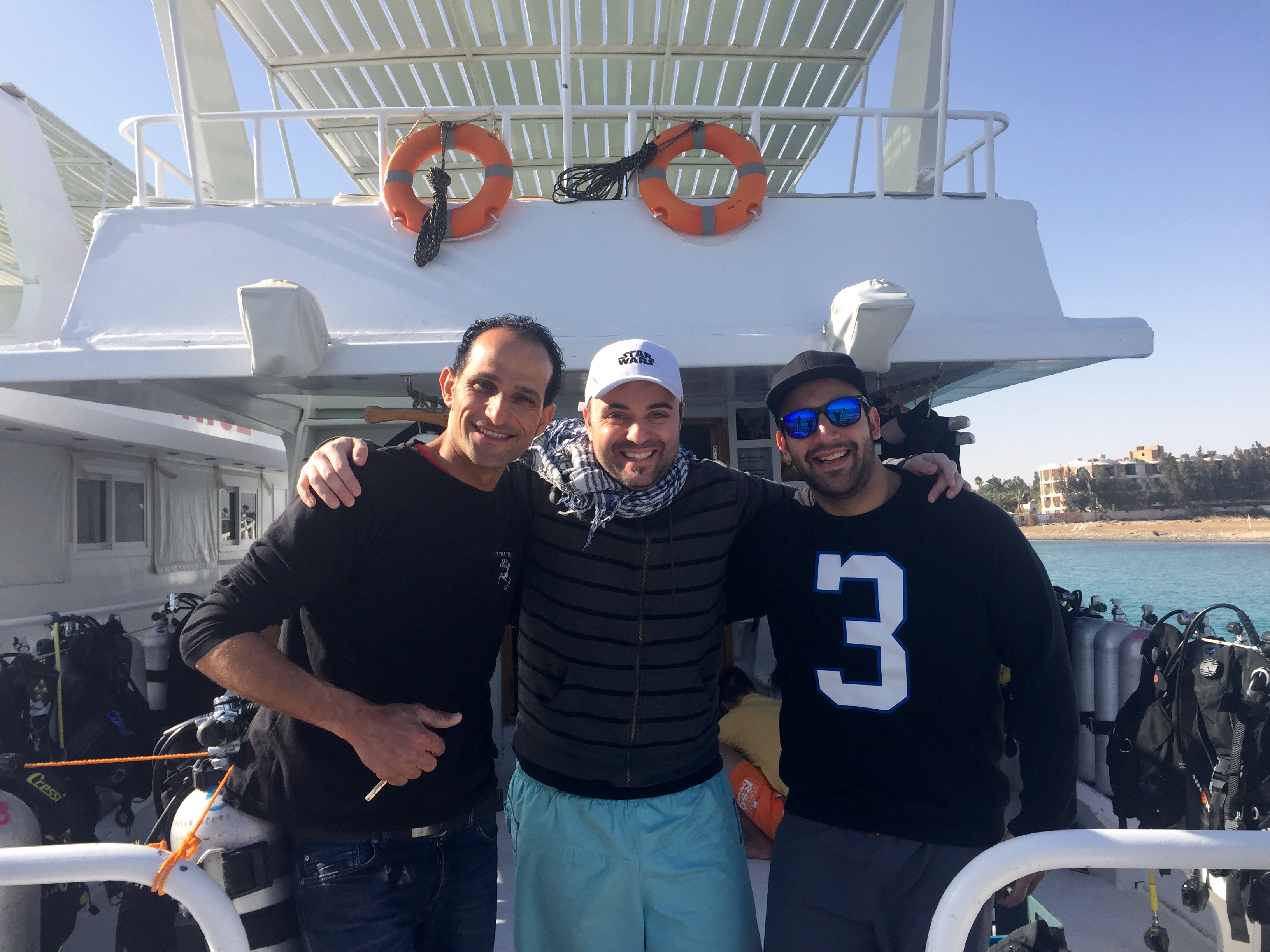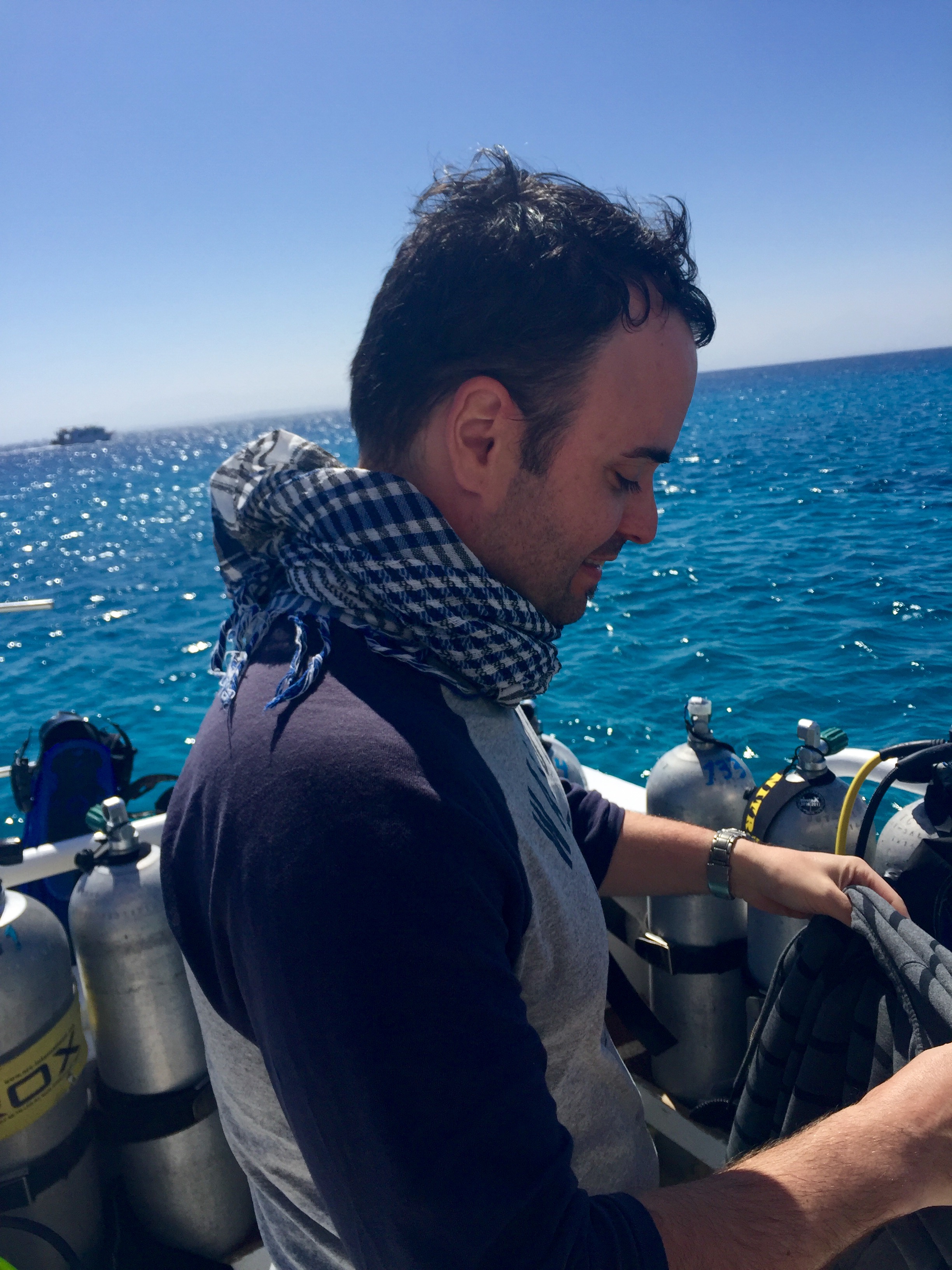 Now we where prepared to dive. While Sam did his course under water I tried to take some photos of the fish life in the Red Sea. The picture unfortunately doesn't show the right colors. I just have my GoPro Her0 4 that I think is enough 🙂
For next dive I will get a red filter for the under water pictures.
Here are some of the pitcures.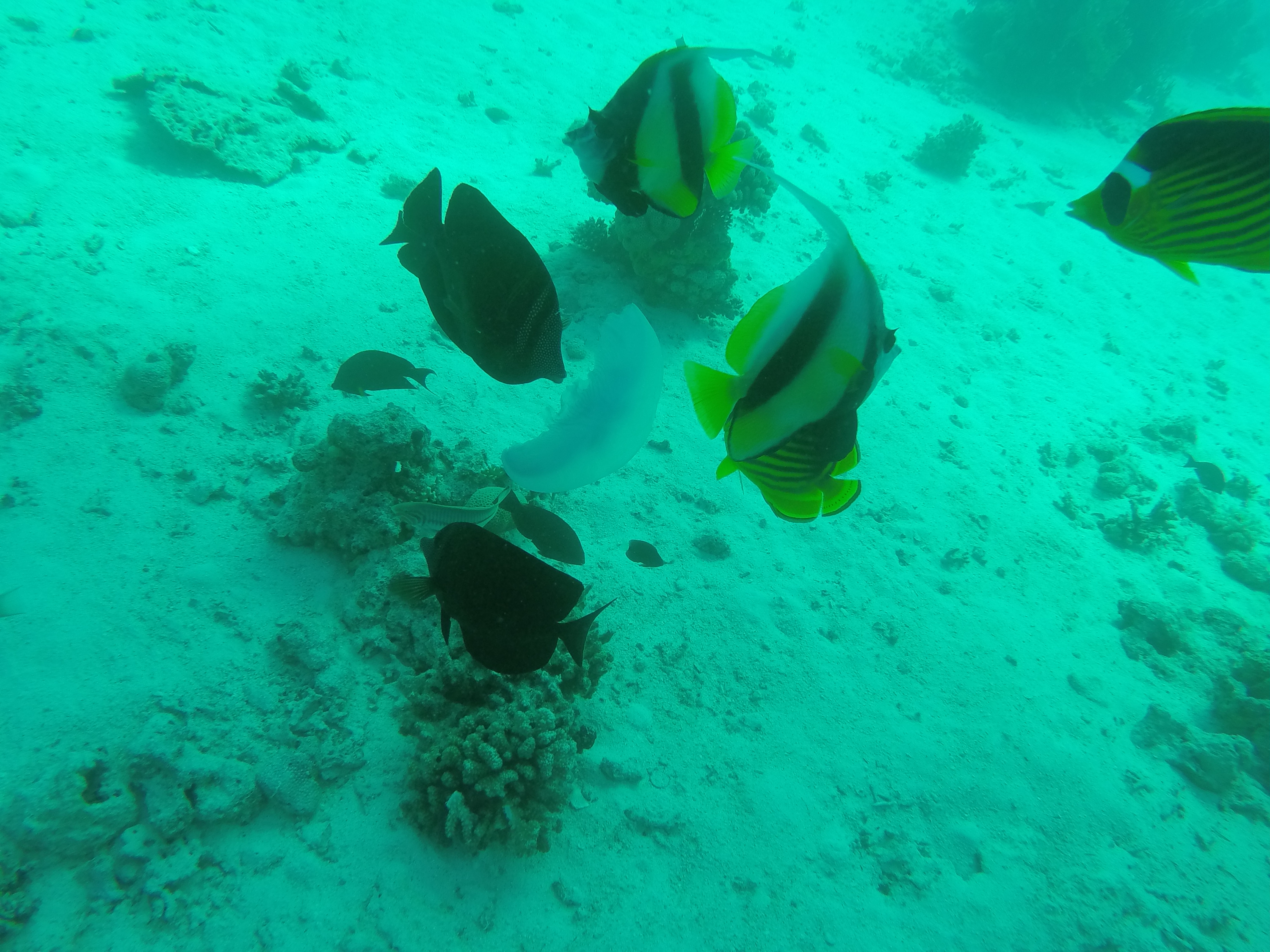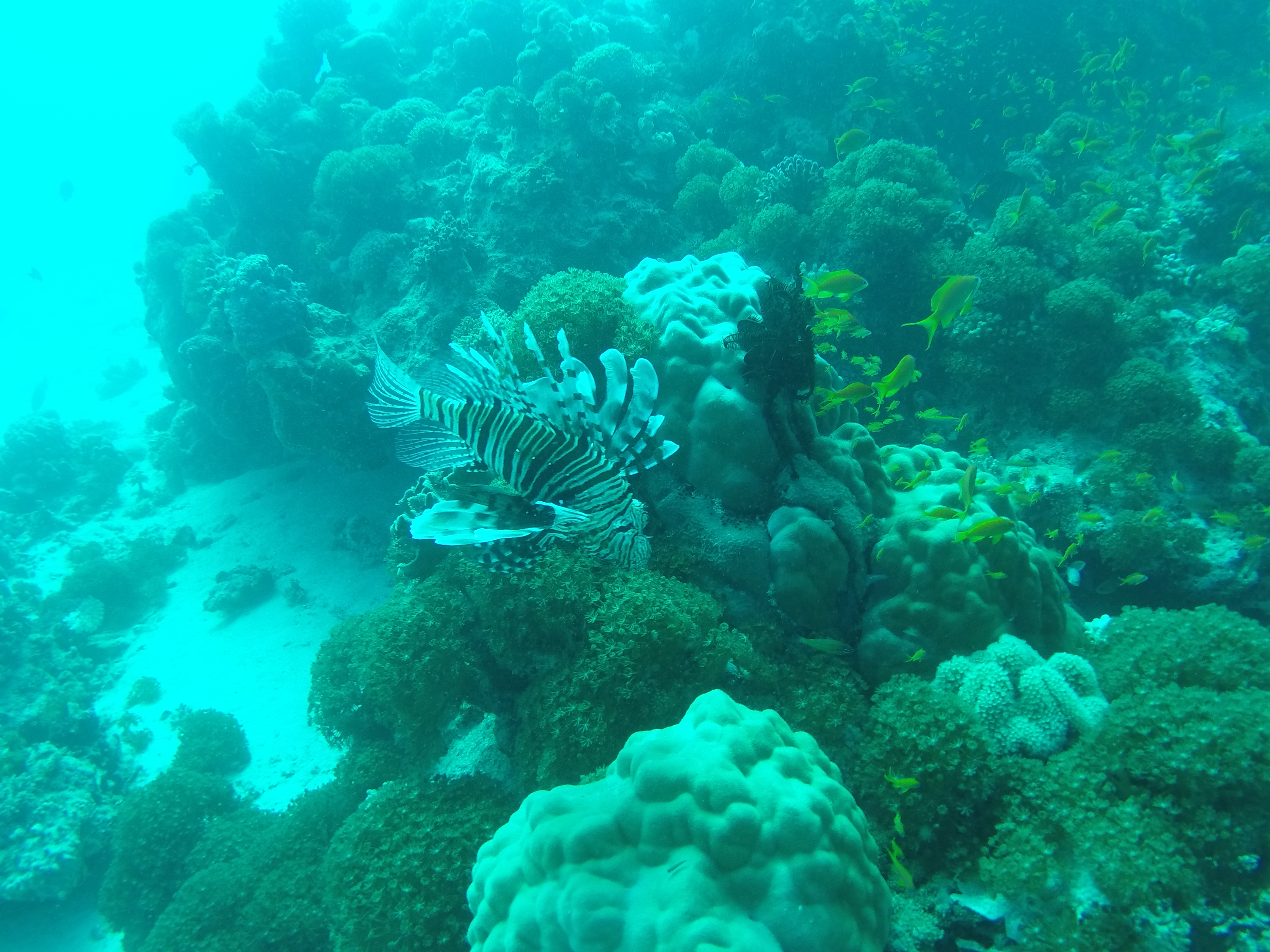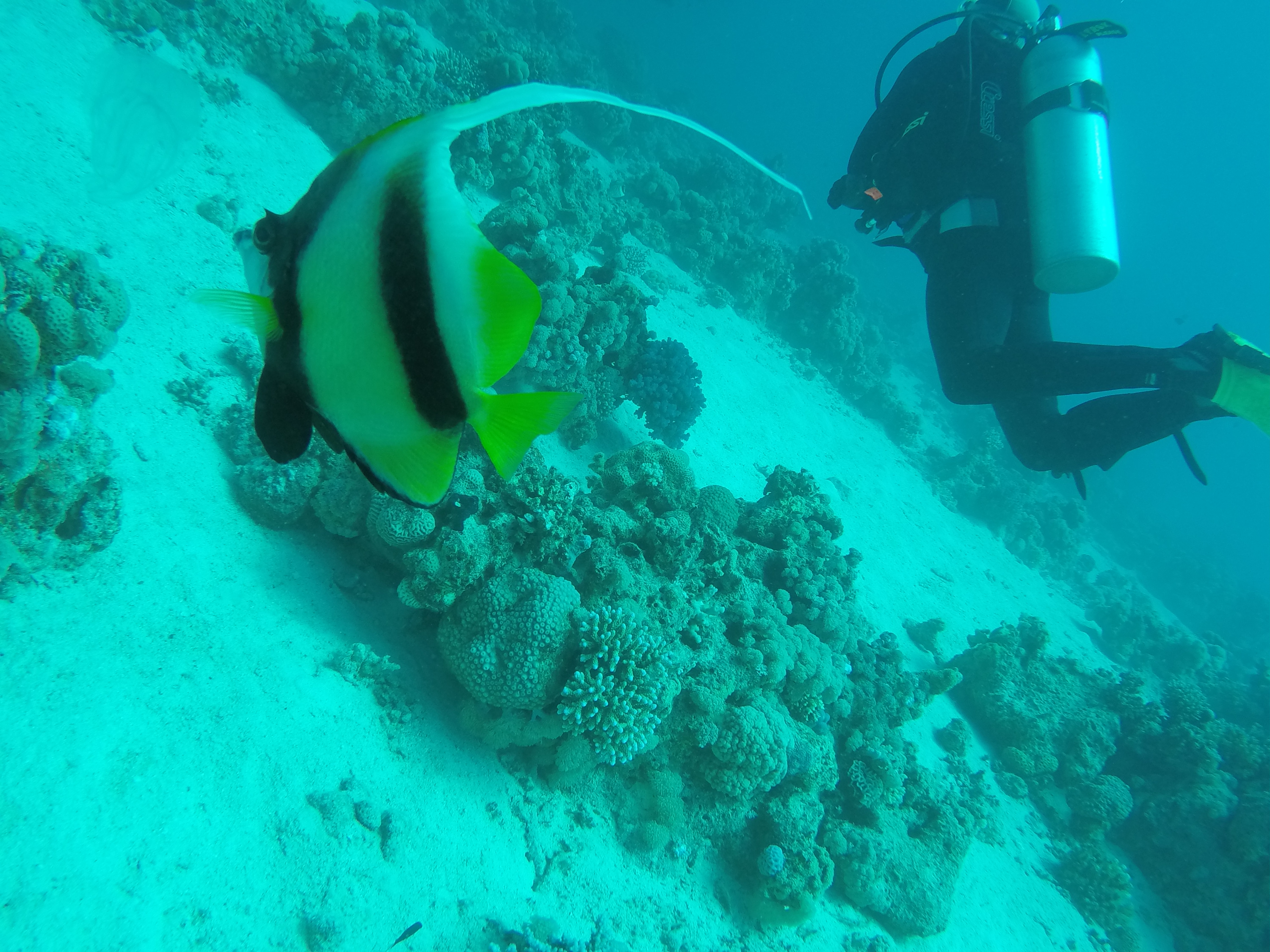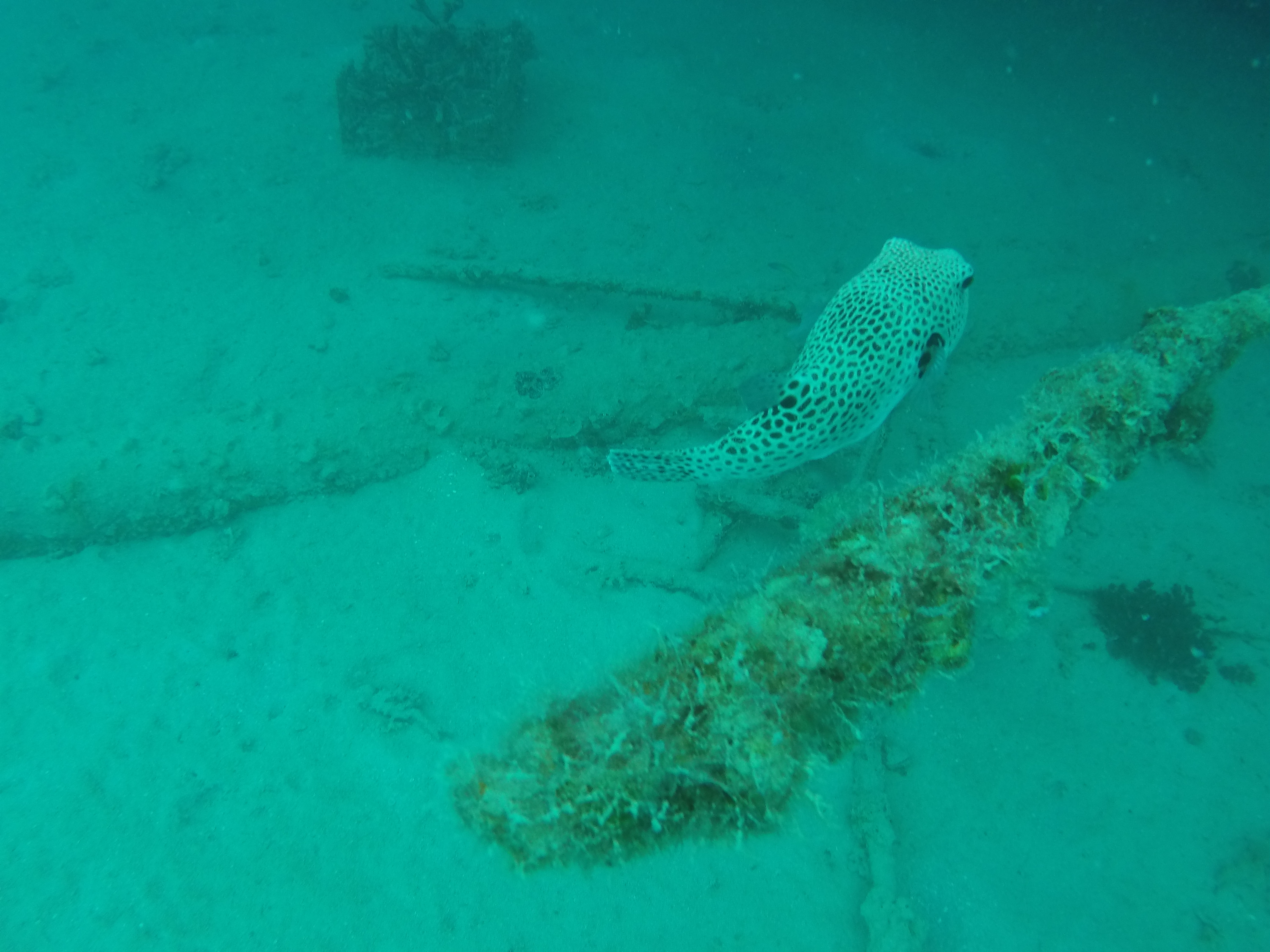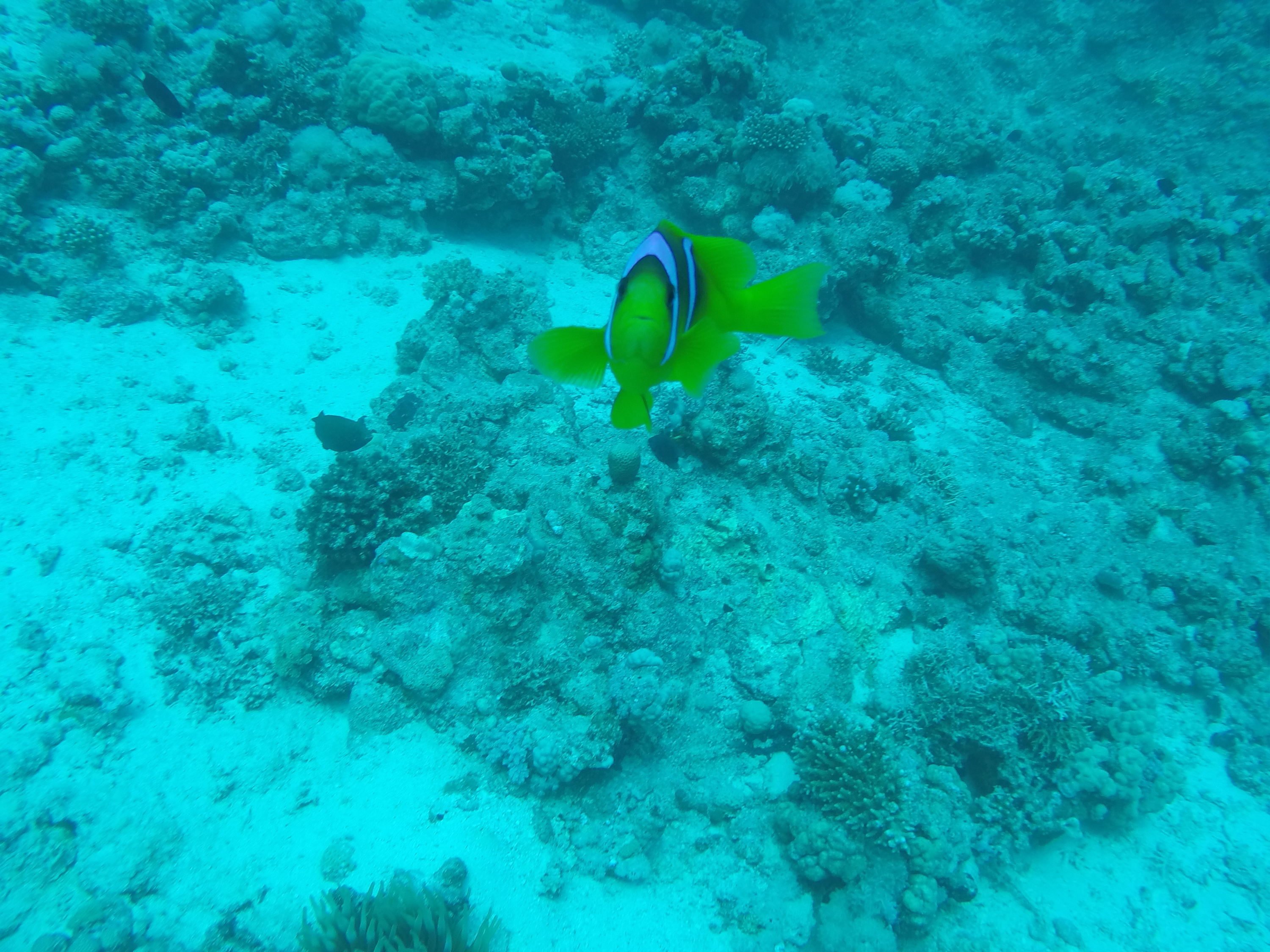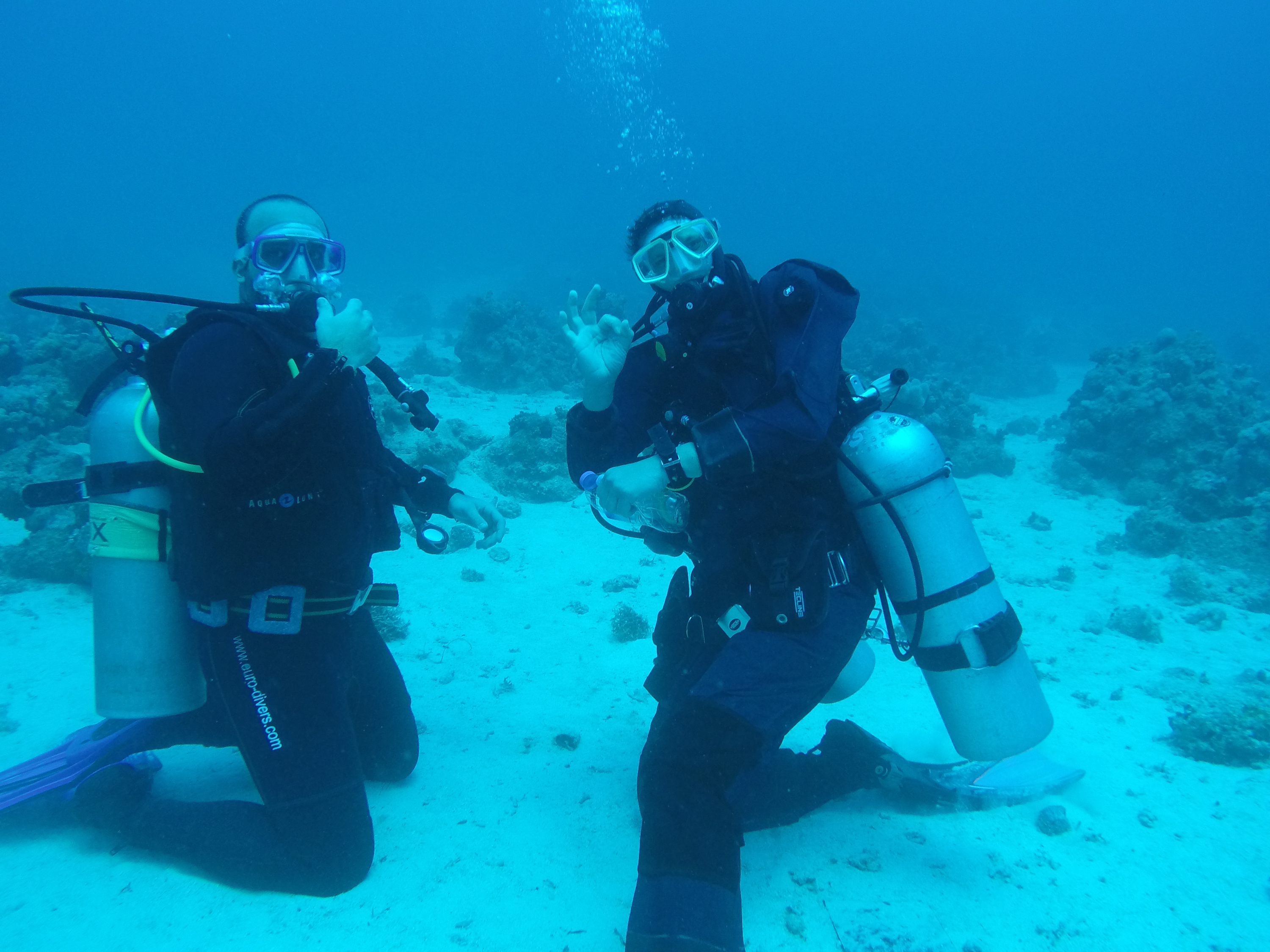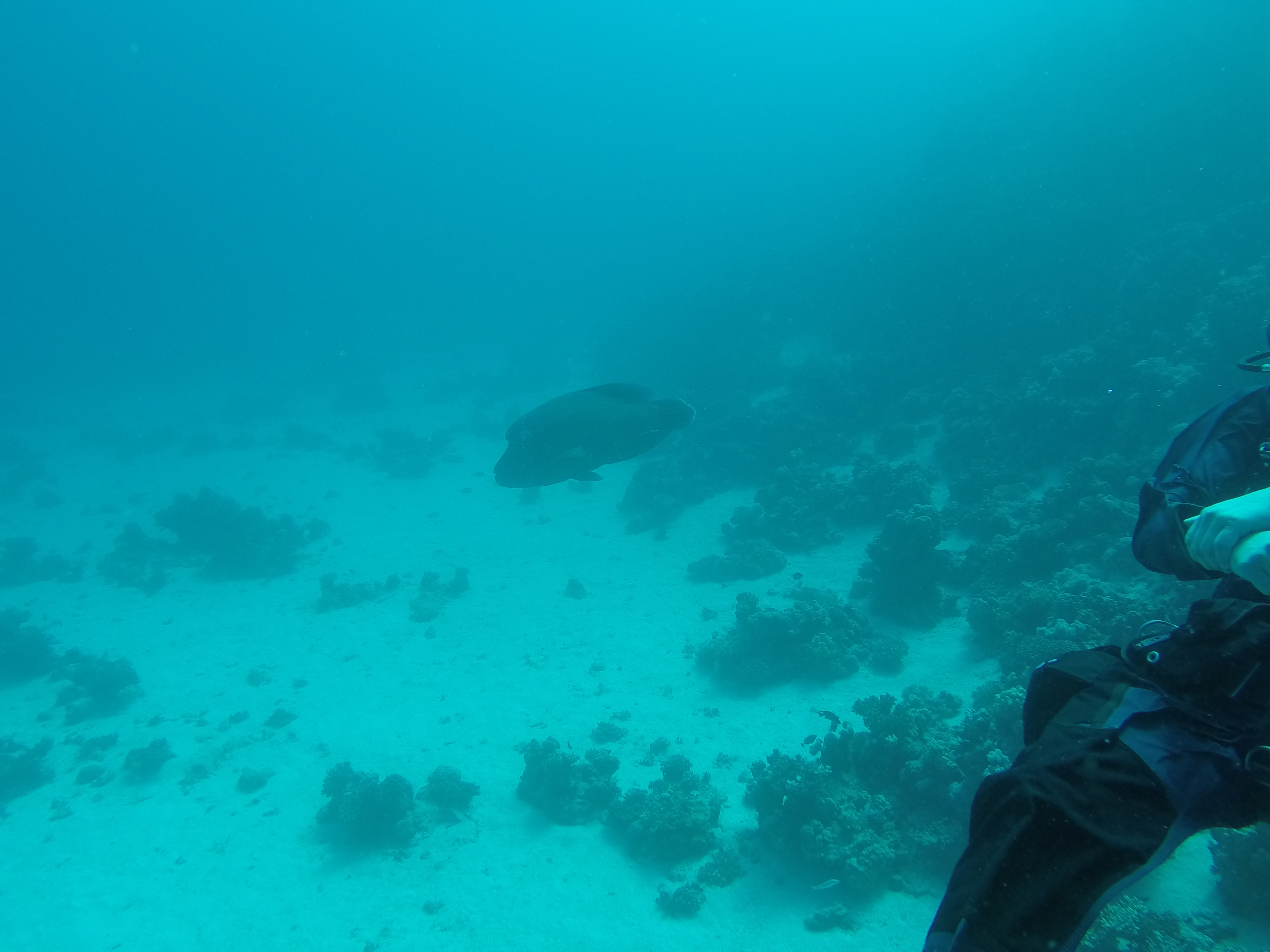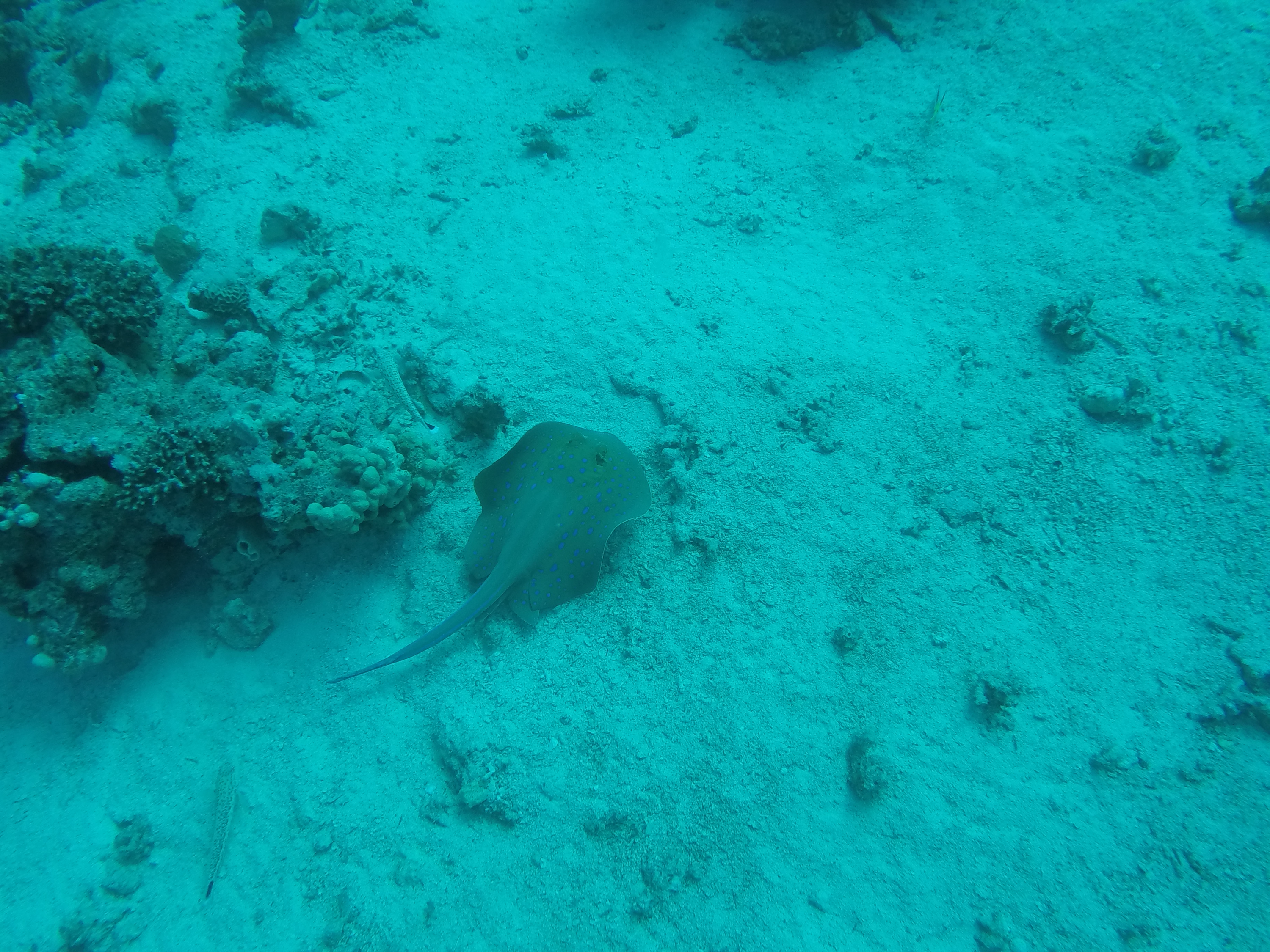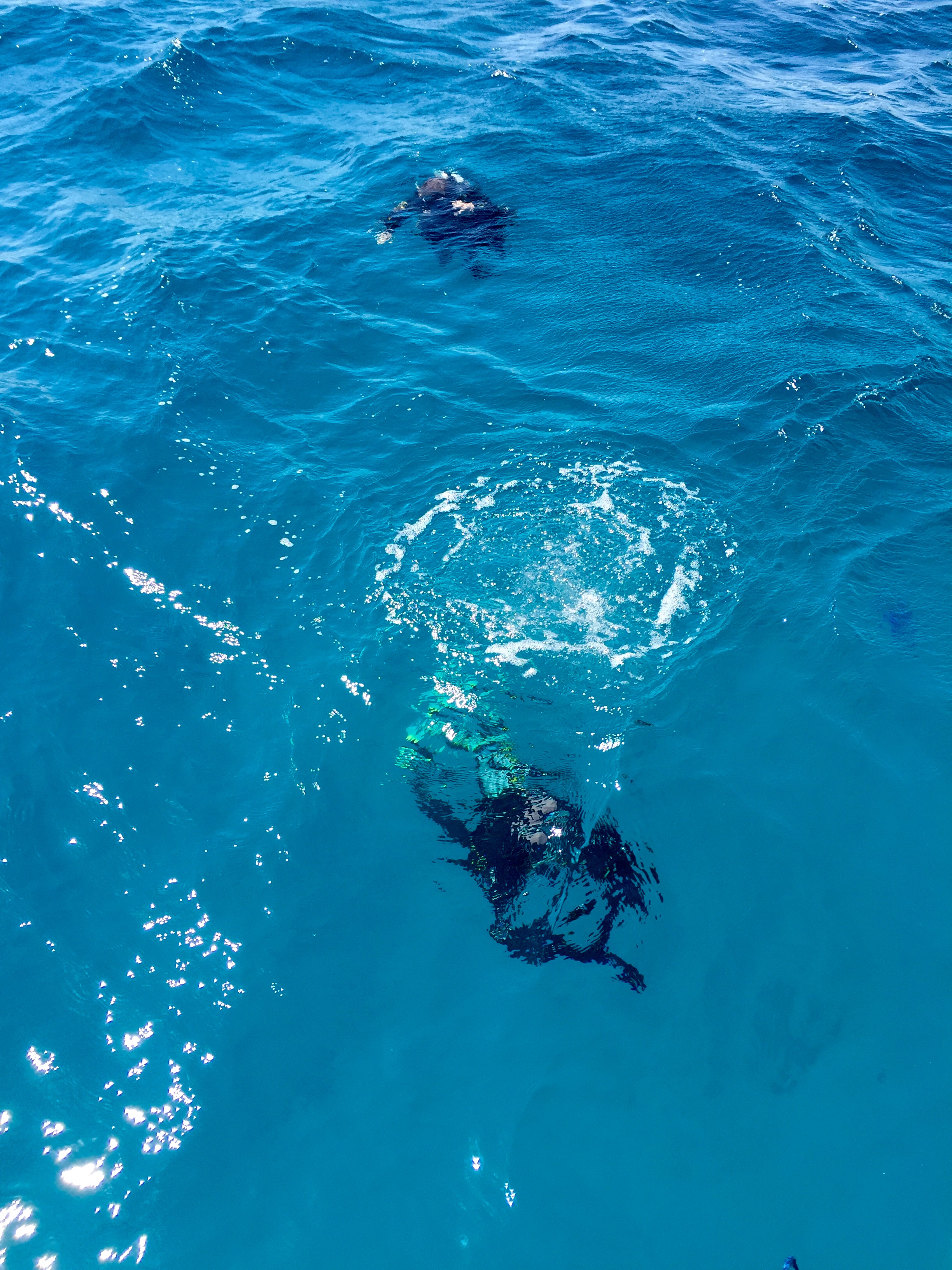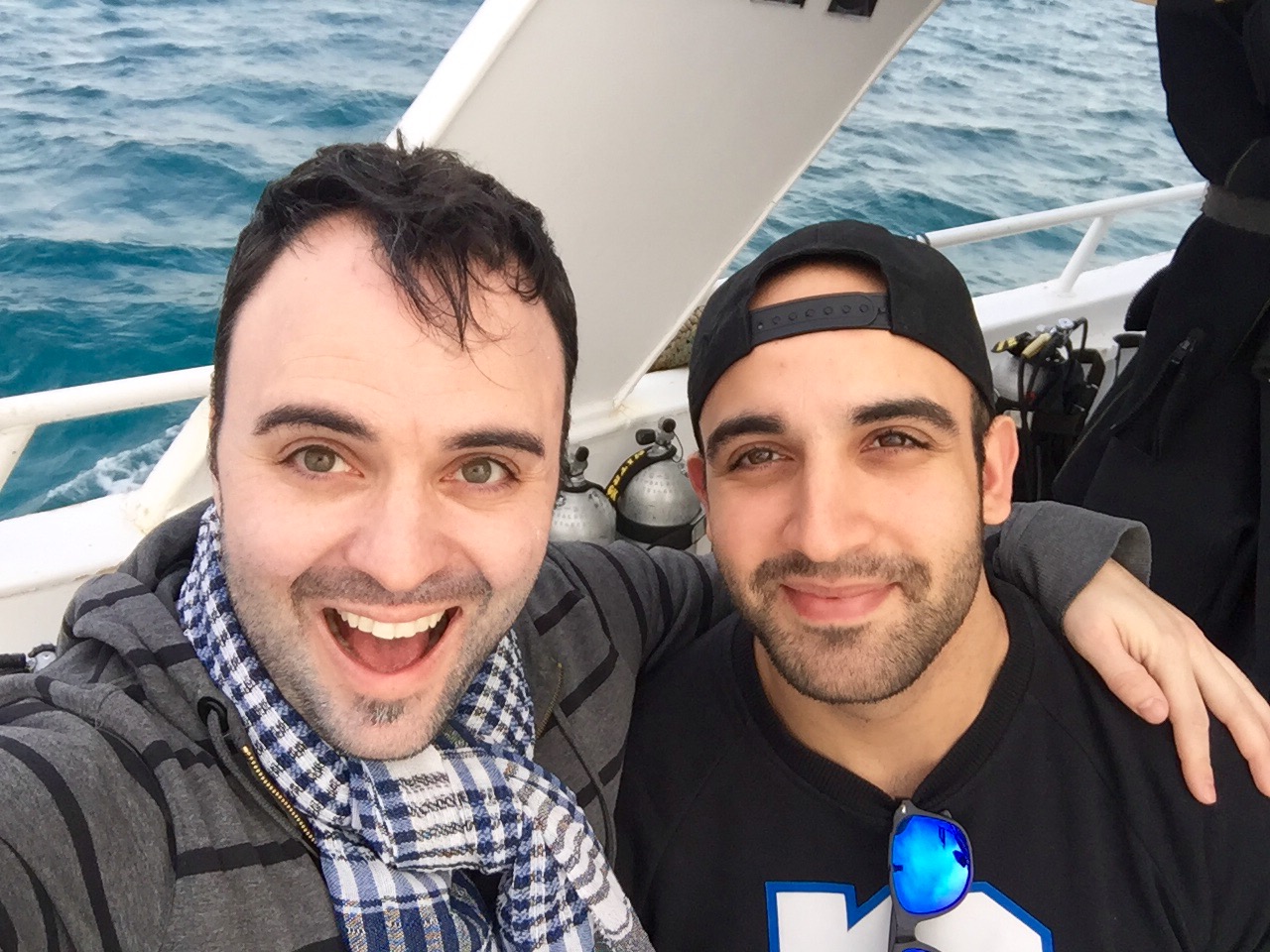 We are really happy to been able to spend almost one week in this fantastic marine world and see all the beauty hidden under water.
Things to do in Hurghada
We went with the dive crew to a coffee shop.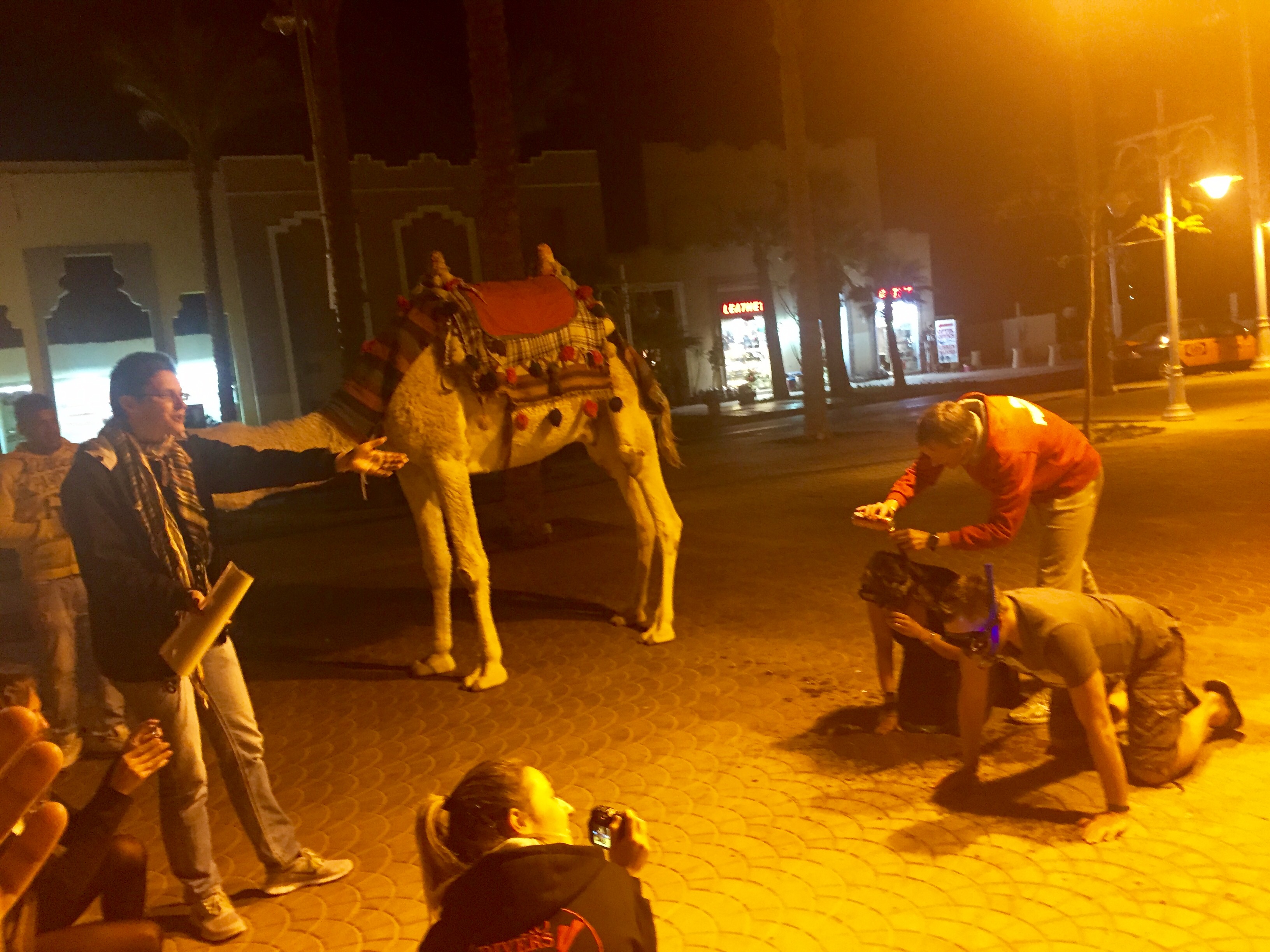 We even tried a camel steak one night when we went out with the dive crew. It tasted good. The meat was a bit sweet but we really liked it.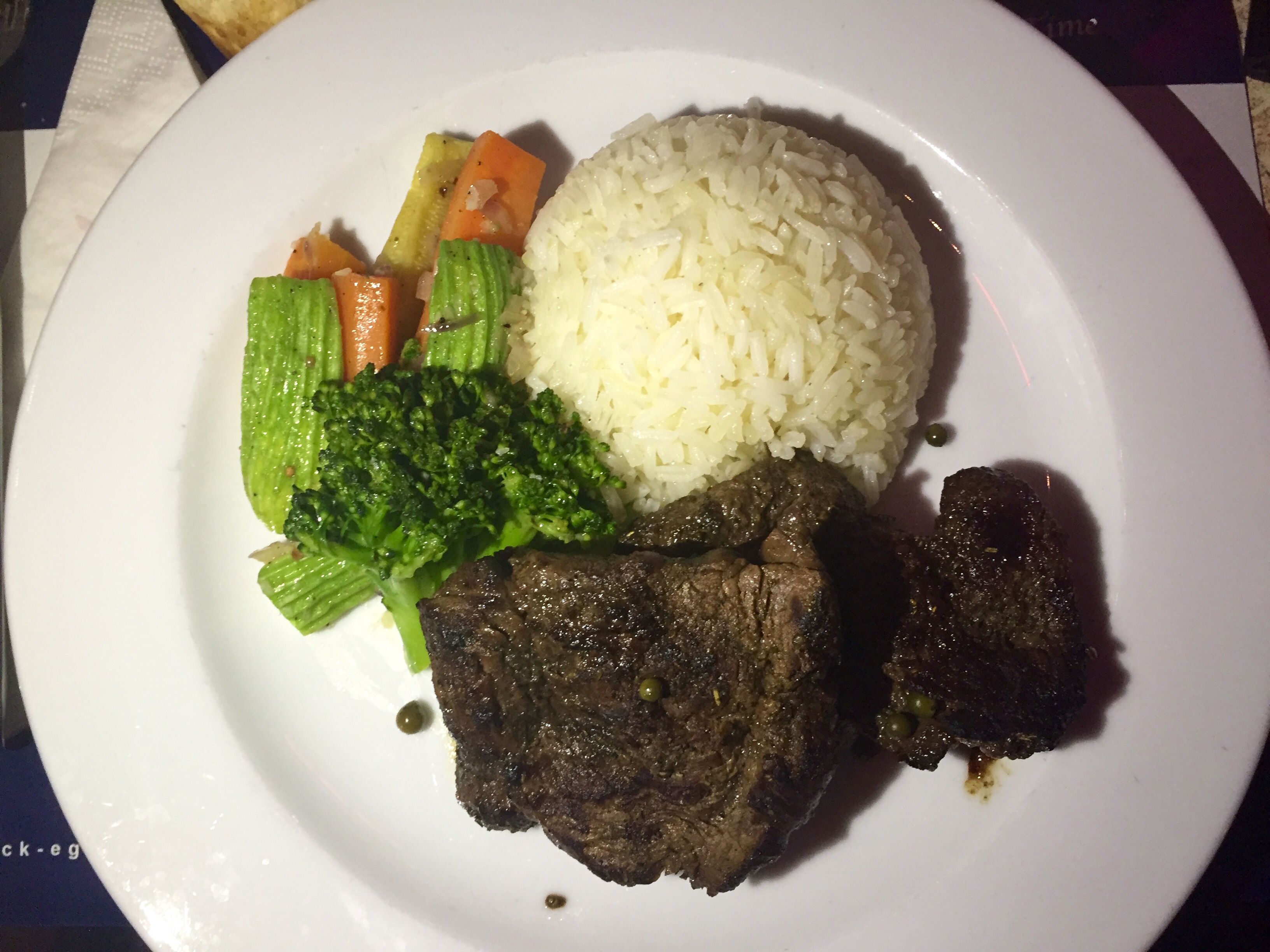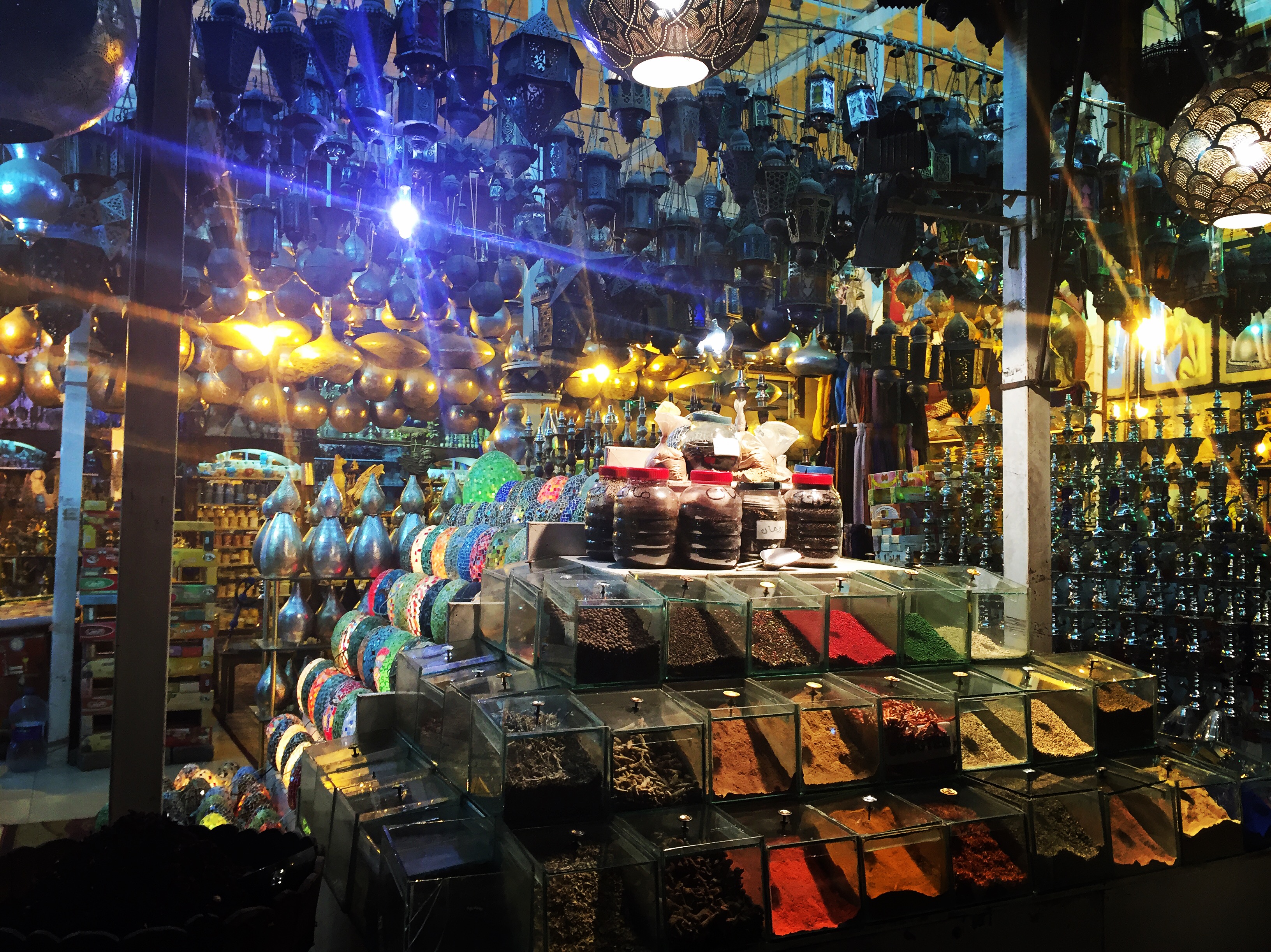 Hurghada is a 40 kilometer long village. There is not so much to do in Hurghada than enjoy the sun and water in the Red sea. They have some safari tours you can take to the desert that we did not try this time.
Egypt is a perfect place to go to if you live in Europe. It is the best diving water that is not so far away.
We will definitely come back to Egypt! Not just for the diving. I want to see the pyramids!